turns out there is something more humiliating than being on The Lee Nelson show
one man's complaint is another's blessing.
__________
10:29,
reply
Contract not renewed. Paul semen Staines "gutted".
rogermoore
14:02,
reply
neville_bartos
17:31,
reply
Nick Kamen, this goon seems to fit the bill.
mrsix
14:17,
reply
deep_stoat
15:36,
reply
__________
23:22,
reply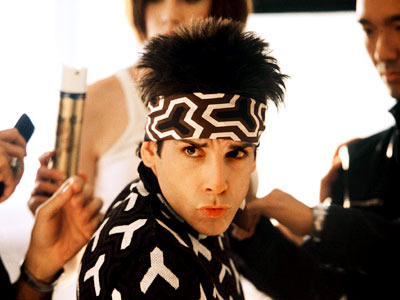 deep_stoat
23:04,
reply
and nobodies favourite Radio Clyde sports turnip has been shopped (by a colleague?) for allegedly driving after a few too many. Sorry Jim, we'll have to leave your call there...
drunken_boht
16:36,
reply
neville_bartos
15:26,
reply
7zark7
15:26,
reply
To go from young, short-lived fame to struggling to know whether to keep on trying for a career in entertainment. I just hope Paul Danan sees this as some sort of sign.
it could've been an infection from those shitty ear hoops*
*edit - 'flesh tunnels'
I wonder how his former partner feels about that.
"This is our little secret", apparently.
deep_stoat
17:17,
reply
Three from the top row, please Rachel, and three from the bottom row. Twice.
It involves a mesmerising 2 hour megamix of ...
neville_bartos
16:29,
reply
She sold up in 2013 and opened a new place on East Street in Brighton and is a director at the stockists for her restaurant.
Mind you after her divorce she pledged to give a "large portion" of her 24.3 million pound divorce settlement to Adopt-A-Minefield but the charity doesn't seem to have received anything (The charity itself shut down in 2009- the website has been jacked by a Japanese clothing firm). So I suppose she had to blow the money on something. There's only so many shoe she can buy.
rogermoore
22:32,
reply
Wayne and Coleen Rooney, last night won the pub quiz in the Botanist, Wilmslow. The donated the prize of a bottle of Prosecco to the runners up. And apparently won due to NAILING the word search...
...First cut his teeth as an artist in the 80s at Games Workshop, where he focused on such family fare as demons, mutants, gore-splattered battles, killer aliens and a large breasted, gun-toting cybernun.
Lily Allen was not involved.
Jackie Trent, songwriter to: Frank Sinatra, Dean Martin, Jack Jones, Nancy Wilson, Des O'Connor, Val Doonican and, Petula Clark and wife to Tony Hatch, deaded aged 74.
She once said; "As a 15year old I arrived in London...Some of the London underworld became my fans and watched over my safety; the Krays would sometimes escort me to the clubs and theatres where I worked, showering me with teddybears..." Don't think that is an euphemism.
rogermoore
13:20,
reply
and there were two very good reasons why she was the best companion evah.
Them doctor who convention circuits in the late 90s were a hoot
fayekorgazm
17:39,
reply
charged, man arrested for Lawrence murder. Good day to bury bad news
rogermoore
15:04,
reply
Consider my conspiracy theory reset: Twisted Sister's drummer AJ Pero dead at 55. The next batch of 66 year olds includes: Lulu, Grace Jones, Stevie Nicks, Leo Sayer, Chris De Burgh and Robert Plant *prays for Lulu to die* *yes even over De Burgh*
__________
23:06,
reply
Must be one of the few television series to be named after a lyric in the theme song. R.I.P, Jackie.
So following this ukip expenses debacle today, I think the owner of the restaurant in question was just on radio 4 saying he didn't have a problem with providing an iffy invoice, until he realised it would be taxpayers footing the bill. Seems an odd thing to say on the record, did I mishear?
Maybe it was clever. Can I take this opportunity to promote my new business venture? Paul's Taxis "We always give blank receipts"
Also, someone with Eastenders connections comes to Folkestone and opens a pub, sounds familiar... Except this was a different guy, different bar, and this story has a grim ending. His pub - The Providence Inn, Sandgate - is now closed.