RIP Rev, A man whose personality shone through his writing. Missed already. -Wilfhound
Rev, I never had the pleasure of meeting you, but i feel like i have lost a dear friend. I can't write anything that hasn't already been said more eloquently by others. You will be sadly missed. I raise a glass and remove my tinfoil hat in your honour. You may now sniff Yul Brynners cueball noggin... The poster formerly known as roger_the lodger
I'm another one of the many long-time lurkers on the board who've had their days brightened immeasurably by the legend that was Reverend Goatboy. Can't believe I'm actually welling up from reading all the messages on the board today. That's a first and the true measure of the man. You'll be sorely missed Rev. Mrs Cucumber.
Please add my respects. The Rev set all his dials to 11, and the mong network will be a sadder place for his departure. A gentlemen with a good heart and a kind word for everyone. The former Erroneous Bosch
I'd like to think he's only had to disappear for a while on his spare passport (hopefully he won't get his usual cavity search wherever he's gone) to avoid aggro with Sir Jingle Jangle. Big love to the greatest raconteur who'll be horribly missed Tirade
Ah, hells teeth. I only met the man once, and that was only because a cousin worked beside him a long time ago, but reading your board today made me cry a bit. Well done mongs. S
Can't tell you how choked up I was seeing that Rev was gone. Never met/seen/spoke to him but as a lurker of around 3 years, it felt as if part of the family was missing. Rest in peace Rev, you'll be sorely missed xxxx AF
I just want to add my condolences to the Rev's friends and family. I never met him, barely posted, but his humour, tales and pictures brought light to some very dark days for me. Elle
Just wanted to express my deep sadness at the loss of the Rev. Like many other longtime lurkers I never met him, but I felt like I knew him. His wit & endless anecdotes were always funny & enlightening, I can't believe he's gone. palace_of_wisdom
Another gutted lurker who's just read about the loss of The Rev. Too many tea/keyboard interfaces down to The Rev's posts He will be missed in our 'ouse - condolences to his family and close ones JK
I actually met him in Hull '83 when he was roadying (or rather he was elegantly wasted and we were lugging the stuff for next to nowt). I dont think anything can be added to what's been said from far more knowing people than me other than to say thanks for the laughs. Stuart
Just wanted to add myself to the list of those touched by the passing of the Rev. I don't have a log-in, but have relied on PB to see me through the drudgery of every working day. A bit sad that I rely on a group of people I've never met to entertain me every day, but I'm amused by all of you, and the Rev was a major part of that. He seemed like the deviant voice of authority, and I'm genuinely shocked and saddened. Nick
Always lurked and loved Popbitch. Loved the Rev most of all. Can'tbelieve he is gone - the world is a duller, wearier place. Afraidofmice
I am a longtime lurker who wishes to augment the thunderous chorus of condolence for the passing of the Reverend Goatboy with my own small, inconsequentual voice. I mourn the passing of this irreverant, iconoclastic,Popbitcher whose sense of the absurd reduced me to paroxysms of helpless hilarity so often. HartleytheHairRestorer
A bitter old regular writes, belatedly... just heard. I remember when he first turned up in these parts, talking about himself in the third person, like Craig David. A star from the start. Will think of him tonight while listening to Motorhead. dougal
I'm shocked and sad to hear this. God Bless Rev xx elvislivesnextdoor
The rev would have been gobsmacked by this outpouring of heartfelt remorse and genuine love of his mighty presence....he was, above all else, modest and big-hearted RIP xxxxx bertholdbreath
And very helpful. Whenever the board went serious because of a crisis (tsunami, London bombings etc) he posted plenty of good collated information, helplines, etc. Heart of gold. wulf
RIP The Rev - Still a bit shocked. The guy was a star. His tales of his exploits used to remind me of my own nefarious past life in Leeds. Rest In Peace. wastedandwounded
Legend. He'll genuinely be missed. Thisonehasburst
Cripes. It's been a few years, but I still remember his musings well. I would be happy to go to a set of tributes like the below. What a guy. RIP x schmedia
God bless him. He was one of my first PB meet and drinks at the blue posts. Gawd. I trust we don't go in threes like those famous types in the papers. tripitaka
Like so many others, I didn't know him but just know he believed in the right things in life and lived by them. Will always remember how chuffed I was to have him reply to a post... squeaver
RIP Rev colonel_boogie
Am gutted. Never met him, but he always responded to personal emails at his dwarftoss.com addy. And boy did he make me laugh. Lurking will never be the same. *raises glass of brandy* callstar
Gutted littlecumpot
:( sugarandspice Tue 31 Jul 15:06.
How sad :( RIP Rev. flobbit
Goodbye, and thanks for all the laughs sleeper
RIP Rev. Leeds and PB wont be the same again. spargelkopf
Then it's a pint of Tetley's in his honour tonight. If he couldn't say anything entertaining, he didn't say anything at all. So long, Rev. toxicshop
RIP Rev :( bewilderedben
RIP The Rev. Without doubt one of the funniest non-professional funnymen I've EVER had the pleasure to read. Wasting time here will never be the same again! grumpytrousers
RIP Rev. Every time I hear Lemmy sing "eight of spades" I'll be thinking of you. Scotsman
Very sad news :( RIP Rev cunning_stunt
*removes titfer* idiotmittens
One of the good guys... well, sort of. Sorry to hear of his leaving. From another 6-year lurker. caustic_soda
I will make sure his dislike of Wayne Hemingway lives on. A true gent. mrsjohnmurphy
Good-Bye Rev. x We never met, but you made me flutter. Don't keep Yul and Bill waiting... truffula
Very sad news. I will miss his Lemmy stories and humour. honkytonk
What they said golostruda
Bye bye Rev. auntie_betty
Cheers Rev. Lang may yer lum reek poppixie
Wherever you are Rev, I'm almost 100% sure you're still wearing Flossie's knickers on your head. Will miss you. X maxbrooklynshaw
Sad to hear the news. One of the cornerstones of PB. dingoes_ate_my_baby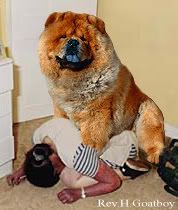 I lurked because he was funnier than me. Thanks Rev x ek
One of the nice guys caustic_soda
Goodbye, Rev. Thank you for the laughs and gossip over the years. huggle
That's very sad news. RIP old fella. cough_medicine
Like others, I never met the rev in real life but he always raised a laugh whenever I popped in, especially when deploying The Sack and talking of the Goatmobile. RIP fellow loiner. mb
Really sad news... RIP Mr Reverend. artificially_awake
A legend in our lunchtime domesticterrorist
Bye bye Rev. You're already missed. What a star. Mrsmaplebeck
The fact that this has brought out so many lurkers (inc this one) is a true testament to the depth of feeling. Au revoir, Rev darling
Blimey, I thought he was ageless. bryony3am
A wise, warm and funny man. Will be a poorer place without him. beelzebub
Unbelievably sad. will be sorely missed by all us lurkers brian_kant
It's been a while since I posted on good old PB But I have always been lurking, and genuinely gutted to hear this news - nice bloke, and truly PB gold in terms of his output. Will be missed by many, people. RIP xxx bluebitchboy
Very sad. His stories were brilliant, and he sounded like one cool dude. gurlywurly
Rest in peace x bumhug Tue 31 Jul 13:55.
*sniffs* It won't ever be the same. Uglyboy
I've not posted in about 3 years however the Rev was the funniest poster from when it was all fields around here. chewinggoneweekend
He will truly be missed, no more links to sites that have webcams in sunbeds... rt_hon_sidney_spatchcock
Goodbye Rev (another lurker briefly back in from the cold) milan_snr
Goodbye Rev toadzar
:-( Never met him but seemed genuinely nice bloke. *raises glass* bummersaredeaf
Au revoir, monsieur Rev : * ( oral_rinse
*solitary tear* boris1
Very sad about that. So many laughs whilst lurking over the years. miss_smitten
bye rev xx 6feetdeep
Very sad news:( burt_girth
Bye bye, Rev, One of the first. mrwednesday
Hear, hear. Sleep well old boy x bishibashi
*sign of the devil* The world and Motorhead are a poorer place without you. *cranks up 'The Ace of Spades'* lickety_splitz
Desperately sad news. He will be sorely missed. Fascif---inating
Goodbye Rev. I shall wear a tinfoil hat of remembrance. x jenkis
Farewell old friend buzzinfly
Genius poster - i once laughed unexpectedly hard hit a fader and ruined a 9 hour session.. R.I.P bubbleboy
G'night, old man. We'll miss ya xx tania_bryer
The funniest bloke I never met. Mr Bad Smell and the Chevrolet ads had me in hysterics. He will be sadly missed - am gutted. kipper4u
Very sad to hear this news. Never met him, but the Rev's posts were always funny. will be missed. lambanana
He was Queen of Our Hearts. Godspeed so_schlong
There's little to say that hasn't already been said, so I'll just say that I'll miss the Rev's posts. And his flirting. Such a shame to lose a good one. xx meow
RIP Rev. It won't be the same without you. perky_cow
We Salute You. Say hello to Phil Lynott from us. You rocked so we didn't have to overdrive
Bye Rev *puts lid back on Swarfega* lulabella_housewife
This news is not terrific. I'll raise a bottle of Tiger to you tonight Rev. RIP. hurree_jamset_ram_singh
RIP Rev. Doubly gutted that you went before Sir Jangle-Jangle, hope you passed on those stories to someone reliably indiscreet flaccidcasualty
Gone to the great 404 page in the sky. We (both) salute you, Rev! mong_bean
*doffs bin* RIP RGB a_n_otter
Oh crap. RIP Rev. tremond1
Godspeed Dear Boy *raises glass* kuff_dam
*dons Tinfoilhat and salutes* mrsix
Truly sad news the 'Bitch won't be the same without you. RIP. becksbird
Well Rev, you brought a lot of long time lurkers out of the woodwork - including myself. Already sorely missed. violetultra
RIP Rev scattybird
RIP. I can't believe I'm this upset about the passing of somebody I never met. You gave me good advice & always entertained. \m/ uncle_fester
Seconded. A sad loss - RIP...*sniff* mr_apricot
Thirded. Thanks for the laughs rev. bromleyx
Wherever you've gone, they're in for a good time. RIP hidethesausage
Such sad news about The Reverend H Goatboy. I'll miss him and the swarfega enormously xxx itsy
I liked the Rev, he laughed at my jokes. chelsearentboy
This is terrible... he and Hattie made this place, and it was always an honour having him be part of a string you make... he died and made the sun come out.. The west country thanks him dearly. weeble
RIP. Always a gent, virtually. c---eyes
:( internal_server_error
RIP Rev. Thanks for making me laugh. You'll be missed xx thebutler
A sad day - all the tributes are deserving - a top mong. Rest easy, Rev. saturday_night_fiver
Goodbye dear boy. I'll miss him like hell, but I don't think he'd want us to be downcast. If he taught us anything it's to pack as much into our brief little lives as we can. I think he'd want us to have a few drinks. flidsticks
A remarkable man. He wasn't just the life and soul of this place, but he was the life and soul of anywhere you were with him. I shall miss him very much. bobbifleckmann
Give 'em Hell, wherever you wound up. bitterqueen
Top geezer, R'n'R personified, the starch in the fabric of PB. Cheers, Rev. x nog
Doffs tinfoilhat... A very fine fella indeed. sorely missed. dixon_cox
Will be greatly missed. kunani
Sad news, he has given us longtime lurkers many, many laughs over the years. RIP quercusmarner
My thoughts as well. He will be missed by a lot of people who had never met him. swishfish
Hear hear. *retires deck chair* cheshireset
Hear hear kaisersouze
Hear hear khane
Very sad news agent_orange
Bye bye, Rev. I'll never forget our night of no sleep in that weird hotel in Edinburgh. Thanks for lighting up my life for a few years. Love x bengobaz
What an excellent chap - the night he rescued me from a whores' hostel in Leeds will always be a fond memory. He wouldn't want you to know but he was a soft bugger at heart, even if he DID drive a hairdresser's car... he'll be missed. jedibitch
RIP Paul. Love Nubby x pixote
RIP Goatboy. clinton
Rest In Peace Rev - Photoshop grandmaster of all t'internets booty
Goodbye Rev. I shall miss the flights of fancy conversations that whiled away many an evening on Nightbitch. It was a good laugh, always. gordon_bennett
Really sorry to hear that. He was a decent sort. Got to know him a bit off-board too, though I only met him once, at a PB party BITD. Cantankerous old git. The Lemmy thread was a classic. May the Goatmobile be forever fired up. spartacus
See yer, Rev. One of the best of mongs indeed. andyv
Cheers Rev. Thanks for all your stories about the truth behind the Yorkshire Ripper and the questions you asked Lemmy for us. It won't be the same without you. plastic_northerner
:( He was the heart and soul of this place. dr_deadmeat
RIP Rev Goatboy. You will sorely missed. slaygal
Sad news. As so many others have said I only 'knew' the Rev through these pages nonetheless there is sense of loss in this part of West London. whitemaninhammersmithpalais
Ditto. I have no clue who he was but he didn't sound like an octagenarian, so this is obviously a sadly untimely death as well. strange_spiral
Seconded have a good trip... fraulein_x
Farewell, Rev xx baconmcdouble
T'will be a poorer place without him opus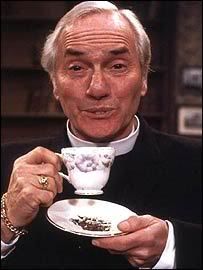 RIP markymail
RIP Rev. You taught me I'll never get on the telly as I'm not 12" tall and gay. always_the_plus_1
*howls* and cries. luton_airport
*sends a big pot of swarfega to the big party in the sky* shagpile_perm
RIP Rev. His "Scouse Friday" picture years ago still makes me chuckle. Bootshifi
GAWD BLESS THE REV. Beardog & I salute you wherever you are - you big lovely mad ol' bastard. *blub* punkgirl
The Rev made me feel welcome here despite my total lack of pop or bitch, and made me laugh, and made me jealous cause he met Katy Manning in her Dr Who days and posted proof(ish) that he'd knew Debbie Linden. He was like all the good things from the 70s matured in a cask of oak. He brought out the best in people. If there's a god, he will seek out your company. The best to you, sir. Regrouting will never be the same again. draclear
RIP - He made me laugh plenty - sad news. beeyatch
He was absolutely a true Gent with (a very naughty side); a raconteur, a sweetie, funny and genuine (and could get you to the station from any part of West Yorkshire in under 5 minutes flat). He also had the rare ability to lead anyone astray/up the garden path but he always made sure you were put straight afterwards. The U2 fan club mourns his passing, and I don't care if he doesn't believe in it all, I'll light the swine a candle and have a nice glass of red in his honour *puts pants on head* minky_chunky
*doffs flat cap, silences whippet* Good night old son. Sorry that you didn't get to outlive Jimmy Savile and Margaret Thatcher, but at least you know that they won't be bothering you where you've gone. You will be missed. A prince amongst mongs. livingtoloaf
*touches left lapel* God bless ya, Rev. You taught me how to post my first interweb picture many moons ago. Never even knew your name, but will raise a toast tonight for the many times you made me Arf! Cheers, Guv. fettdog
met him once for a drink in Leeds. Thoroughly decent cove. s---kicker
The only time I met you, you were dressed up as Santa which seems apt as you were the cheeriest soul on here over the years. No fear, no envy, no meanness. RIP thatevilwoman
So, Farewell Then...Reverend Goatboy Even though you had to die I'm glad you got to try A Stanforth's Pie zygmunt
Bugger smelly_bob
Death comes to all. But great achievements raise a monument that shall endure until the sun grows old. (Or something like that.) medium_smart
Terribly sad news. A priceless soul polabear
*Removes hat and places next to chest* Cheers Rev. humanzee
RIP. You were a source of inspiration and even managed to teach me the dark arts. Missed hugely. bigfluffypoofter
Cheers Rev - Looks like I'm going to owe you that pint for a while longer. danceswithmustelids
RIP the Rev. Mr Bad Smell is no doubt in mourning too x kate_brush
RIP relief_organist
You were the soul of the board honestly
He was also the board's David Soul penhapus
Bugger. That's sad. __________
Wherever you've gone I hope you've packed plenty of Swarfega, cheers for the tears of laughter mate billyjean
RIP Rev. Always a gent on here. Classic tales and sharp wit unveiled
RIP the Rev. H. Goatboy. A maaaaarvelous raconteur, a consummate rock'n'roller and a true gentleman. It was a pleasure and a privilege to have known you, however briefly. You'll be missed, dear boy. xxx billy_squier
RIP Rev. You will be greatly missed town_without_pity
*Raises glass* Sleep well old fella.... To be sadly missed. x katwoman
Blimey, what a sad day. RIP The Rev, you'll be missed. x thegingerprince
Rev, thank you for all the times you made me laugh out loud. Cheers x vectorvictor
:-( mike_lush
RIP Rev. You were truly the life and soul of the board and gave me many a chuckle with your anecdotes and dry humour. Your spoof BBC News page "Missing Girl 'Frightfully Ugly'" was a work of genius. A sad day. s---clown
Cruel, cruel world. electrogal
In his own words: "It's sh**e". weeminger
*Howls* And not with laughter. Bye bye Rev. x beryl_the_peril
A genuinely top bloke who would probably be extremely embarrassed to be remembered so fondly by so many penhapus
good bye Rev. a very nice chap, will be sadly missed goldmeshthong
RIP Old Chap. You were the glue that held this place together. Adjusts tin foil hat. badpussy
Respect is due *doffs hat* el_presidente
RIP Rev, I was hoping it wasn't true. You will be missed sir. flick_meatwood
A true legend. Harder, better, faster, stronger. RIP Rev mr_meanor
Will be sadly missed. Thanks for all the laughs - RIP. gobuddygo
*Doffs tinfoil hat* It's an amazing tribute to a funny guy. our_man_in_dubai
*Pays respects* raveheart
Cheers Rev x bizarrelovetriangle
Farewell Rev *respectfully doffs knickers on head* celtiagirl
Rest in Peace Rev. You came across as a complete gent. ian_credible
This just sucks. I blame George Bush. It's what he would of wanted. jesus_h_corbett
A terrible, terrible shame. Wanted to come back and add my condolences. judy_in_disguise
The Rev's final PB post was a jokey dig at Deidre on the Eds' board: >>>>I've seen your wardrobe >>>>(wanders off whistl...um...gagging) >>>>reverend_rickenbacker Sat 28 Jul 20:39. He's wandered too far :( onthehushhush
RIP. Only ever read him on here, but I'm damn sure he was a very lovely man indeed. kps_jockstrap
Shocked and stunned, no joke. He made me smile and he made me cry: with Uncle Whup, the Godfathers of this humble patch. If we ever meet, I owe you a drink Rev. Hey, I owe you a distillery. :((((((((( m50
RIP RGB. To convey THAT much personality, wit, wisdom, experience and genuine likeability in black text on a white background is a rare gift. We need a 21-gun salute... biscuit
I will really miss him, he made me laugh for seven years and I can't believe he's gone xxxx glitterkitty
Very sad news. He'll be missed. ginger
The good Reverend Goatboy like so many other people on here, has been keeping me entertained for more years than I care to mention. The Rev was one of the originals and best and I, like so many others, will miss him. Good luck fella. thecustardmonkey
A sad loss. burnsvictim
I shall miss his posts & his humour. What a sad day. silkybunbuns
Oh Man. *turns over glass* I'll miss you man. t---tybanjo
RIP. I met him at bitch aid something me and a few others organised back in 2001 when Popbitch went down, we spent several hours giggling together... What a terrible shame. cagey
Couldn't put it any better than any of the posts below, especially richjohnson poster. deep_stoat
He was a proper gent and a top bloke. He always played fair and looked out for all of us. majorbloodnok
My favourite Popbitcher. Always generous with his arfs despite being the wittiest on the board. Genuinely interested in everyone and their stories, when he had lived the greatest of us all. Forced TV execs to read my scripts for no other reason save that he could and he wanted to help. Lived a life of excess, depravity and sin yet remained an innocent soul. And now the bins are left unshouted at. Stuff that. richjohnston
What he said. RIP big fella. mark_eedersaad
*Doffs tin foil cap* to a top interspaz mong vicky_pollard
Not good at all. RIP mate rick_gassko
This has to be the saddest day ever on PB, sympathies go out to his friends and family *blub* pussywhipped
Sad but there's no denying he made good use of his time and had more fun than most of us ever will - and he was surprisingly civil for someone on this board. He truly was the people's interspazz mongboarder of hearts. mingus
*Removes tin foil hat* one of the few people who was nice to me when I first came on here, a true gent who made me laugh out loud. I'll miss his Motorhead stories... RIP pepperbint
I'll second that. Always a gent with us semi-lurkers.. Good on ya Rev.. cruel_shoes
I had a little cry this afternoon when it was posted on here. Funny how someone you never met can touch your heart. Total intersplice legend. tamara_bumpdeeay
We Are All Revs Today muttleee
"I'm 'avin' oops" in your memory. And cheers for the moral support, Rev. You were spot on, I was on the right side ;-) grimly_fiendish
*Raises glass to a truly top bloke* kate_thornton
I'm toasting RG with a bottle of Jack Daniel's anna308
G'night Rev. manky_monkey
Very sad news: the Rev was truly unique we_call_it_acid
Very sad indeed. Heard the news this afternoon. He'll be greatly missed. barq
The Rev was my favourite ever Popbitcher by a country mile. Wherever you are now, all the best fella marco_van_bastard
RIP Rev. cornished
A thoroughly decent bloke in a world of mongs kerching
That sucks. Even though I argued with him more than I agreed with him, he was a super chap. gadders
This is very sad news indeed, he really will be missed. scally_wag
*Shouts at bins in honour*... That's a genuine loss to all who enjoyed his banter and tales on here. I'll miss him... eastupper
*howls at bins* mandaliet
A gentleman, a scholar and a fine judge of art... or arse champion_the_wonder_horse
RIP Rev. mark_eedersaad
*Doffs cap* Tis a sad day indeed. He will be much missed. leguape
I can honestly say he was one of the few here who I would liked to have known more of, and it's a shame he won't be around to review the film of his life. *lays flowers at the bins in memory* RIP REV spank_daley
He was the people's rev spackerjack
The Rev... Am sad for a man I never met, knew or saw. I hope somewhere, he realises how many people are going to miss him. dameceliamolestrangler
Such sad news. The Rev. Goatboy will be sorely missed. Sure to bypass the queue and the guest list holder, Saint Peter, without hesitation. One can only hope that they have the internet up there. supercrass
He enriched my vocabulary and my entertainment. In Memoriam: Q - How many ADD kids does it take to change a lightbulb? A - Let's ride bikes! spudbunny
RIP to a fellow God's Own County-er. Leeds, this place and the world will be a lesser place without him. Hope he's having the Breakfast Of Champions up in heaven agnetha
Blimey. RIP roykinnear
RIP Goatboy. And I lost the bet - can't believe Lemmy outlived you x bigdog
Rev, I'll miss you. I thought you were great. I hope your hearse, Has a f--- off V8. popfiction
RIP. rtotale18
I never met the Rev but he came across as a true gent, generous, kind and helpful. singapore_slag
A genuine bloke who gave me some very good advice one time. mr_david
Well he was always funny and cool to me. Vaya Con Dios (or Diablo) Rev. rogerkint
Bloody hell, we'll miss you, Rev. *Blubs* nasalhair
Here's to you Rev. You kept me entertained for a good few years and am going to miss the tales of debauchery. brumdee
I also loved his postings on here and elsewhere but never knew who he was. A man who made me laugh more than anyone whose name I didn't know. old_punter
Revtrulymissed gabbanana
Bloody funny. Gonna miss him. stoneageromeo
bloody hell *shocked* anna308
That is just so sad. Rev, we will miss you. mrzipski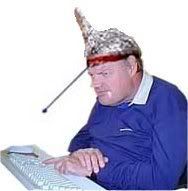 The man was a legend and thoroughly nice. Got away with driving his body like it was stolen too. freudianskip
*Raises glass* His tales will pass on throughout time as legends. Sorely missed. flotskybruce
Gonna miss you, padre *salutes* 67
A true legend. Rest in peace your Worship. whats_the_beef_chief
Goodbye Rev. You Were The Road Crew incognito
One of the true foundations of this place; a legend. *Salutes the bins* monolith
Popbitch won't be the same, or be as funny, without him. cindyincidentally
*Raises glass* See ya mate. You'll be missed. X sonofsam
Not the Rev... I'm totally shocked, the tinfoil helmet, the MX-5... So long Rev, you will be sadly missed. roger_mycock
The world's a poorer place flidsticks
... simply said, "bugger" jacques_as_in_hattie
Goatboy and his little fingernail will be very sadly missed, along with some rather salacious memories.... RIP miss_cheevous
*Raises glass* Godspeed Rev. hoskas
*Raises glass* Always good value. RIP. dariusjedburgh
Aye. 'Tis a right shame gordon_bennett
Ditto. Rare for anyone to amuse so many, so frequently. simon_cowell
*Raises glass* mosseller
RIP - The Rev A true legend, who was very cool to me. mr_e_mannn
Blimey. Definitely one of the good guys manofthepeople
He brightened up my lurking snique_pique
His posts always made me laugh. This is indeed sad news. Rest in peace, Rev. Godbless. thegreeneyedmonster
*Doffs trilby* That is a damned shame, he certainly made a contribution to the sum of happiness around these parts, and beyond. *sniffs* jack_d_ripper
Genuinely sad. For a man I never really knew, you'll be sorely missed by this long time lurker.... superchickennoodle
Can I add my condolences. I've loved his wit and insight. It's people like him and you lot that make life worth living --- you add that vital spark..... By email
Just passing on my condolences to the friends and family of the Rev. Sad to read about his passing. Didn't know him at all, but he was entertaining. By email
Amazing that someone you never met can make you cry by going. Later Rev. You set a fine example. bob_pitch
My friend. Just wanted to add my thoughts on the friend I knew for ten years. He was the best friend one could have ever hoped for. I lived with GB for six years and I can confirm that he was the most life affirming, cantankerous, car loving, church hating, war loving/hating, Toyota Hiace/Mazda loving, soul loving, rock loving (you all know the history), fun loving, addled sonofabitch I ever clapped eyes on. Love you GB. It's just a ride.............. iamnotanumber
I know that everyone who met him (and quite a few who only knew him on here) would second EVERY word of that. Sunday afternoon I was working on something that I thought would give him a laugh. Thought about calling him, then decided "Naah, I'll have an even funnier story to tell him later in the week". I can still hardly believe I'll never hear *that* laugh again libelmeatyourperil
I wish to augment the thunderous chorus of condolence for the passing of the Reverend Goatboy with my own small, inconsequential voice. I mourn the passing of this irreverent, iconoclastic Popbitcher whose sense of the absurd reduced me to paroxysms of helpless hilarity so often. HartleytheHairRestorer
I'd like to think he's only had to disappear for a while on his spare passport. Big love to the greatest raconteur who'll be horribly missed Tirade, by email
Just wanted to add myself to the list of those touched by the passing of the Rev. I don't have a log-in, but have relied on PB to see me through the drudgery of every working day. I'm amused by all of you, and the Rev was a major part of that. He seemed like the deviant voice of authority, and I'm genuinely shocked and saddened. NS, by e-mail
Always lurked and loved Popbitch. Loved the Rev most of all. Can't believe he is gone - the world is a duller, wearier place. AoM, by email
Too many tea/keyboard interfaces down to The Rev's posts! He will be missed in our 'ouse - condolences to his family and close ones J, by email
Just wanted to express my deep sadness at the loss of the Rev. Like many other longtime lurkers I never met him, but I felt like I knew him. His wit & endless anecdotes were always funny & enlightening, I can't believe he's gone. palace_of_wisdom, by email
I'd like to pay my respects to the Rev, his stories will stay with me for a long time. Thanks. Ayuplass, by email
Can't tell you how choked up I was seeing that Rev was gone. Never met/seen/spoke to him but as a lurker of around three years, it felt as if part of the family was missing. Rest in peace Rev, you'll be sorely missed xxxx By email
The Rev was the first poster I met, over seven years ago. He was very funny, charming and a true gent. I'll miss him like hell. RIP Rev xx By email
I just want to add my condolences to the Rev's friends and family. I never met him, barely posted, but his humour, tales and pictures brought light to some very dark days for me. By email
RIP Rev King of the Mongs albert_steptoes_horse
blimey... :( hawkus
Back in the day I had a great time here, got to know the Rev and met him on a number of occasions. He was and will remain a star, and will also be sorely missed. I might now work for "the competition", but I'll never forget the entertainment he gave me here. God bless you squire, and top marks to the PBers new and old school for treating the man with the respect he deserves. the_lord_god_almighty
End of an era... :-( little_star
RIP old chap x mutant_camel
This has made me very sad indeed. lenorman
A sad, sad, sad, sad day. zobby
Thanks Rev. jesusandmaryjane
Another lurker raising my head above the parapet to say how sad I was to read about this. Will miss the old goat, he was a good 'un. RIP Rev. kopbitch
I would just like to add my commiserations. Haven't posted for years but just popped on here earlier today and read the news and am amazed at how sad I feel about someone who I have never met, who I don't know the name of or what they look like without a pair of knickers on their head. A sad day for web mongs everywhere. mainline
Haven't posted for donkeys but, Jesus, that's sad - the Rev was a gent. RIP colddeadeyesofakiller
It was too soon to say goodbye, Before the Rev joined the Motorhead gig in the sky. He really, really made us laugh, Every post had an *arf*. From Davina McCall to Chevrolet, He always got to have his say. And tonight when all of Nightbitch is pissed, It's clear he will be sorely missed. Any tonight GB doesn't stand for Great Britain, It stands for Rev GoatBoy, and all he's written. kipper4u
Never met the Rev but he was about the only reason I lurk on her as much as I do. He'll be very sorely missed. docdead
Likewise. It's just not going to be the same. A fellow Loiner who will be missed. I'm sorry I never got to meet him. RIP Rev wickedwitch
A man I never met, but whom I feel I knew. Au revoir the Rev... muzar
How sad... I haven't logged on here for aaaages, but did randomly today and saw the news about the Rev. Very, very, very sad news. Big love to the Rev and his family. thecaptain
RIP, RGB *three minute silence* car_snow_gin
RIP The Rev. Never met him but he made me laugh out loud on many occasions and was always polite enough to reply to emails. Sad news indeed. thisonehasburst
As a mentor and rolemodel, the Rev was pisspoor. But behind the scenes he was always there with a quick, incoherent stream-of-consciousness comment on the current scandal or injunction du jour. His love of conspiracy theories was legendary, second only to his lightning fast Potatoshop skills and incredible depth of bad taste. My favourite Rev story over the years was the one involving hunting rabbits, a sand bank of warrens and some terrified tourists screaming as the cute little bunny heads rolled towards them. I've eaten out on that story several times. I will miss the old fart. P.S. The incident involving Flossie's underwear just might have been one of the high points of his PB career, he mentioned it often and lovingly. That and the pictures of Carol Smillie he will most likely be taking with him. fatlimey
He was, however, a good source for sensible advice; although I don't think he ever followed it himself. Given two options most of the time the answer was option 3, the pub. As a role model he was crap, but more people should aim to have as interesting a live. You've got to admit he was unlucky at times. The story of how he ended up under her majesty's pleasure is one of tragic comedy. doris
Shocked and stunned. I met the Rev twice on PB nights out circa 2001. I can only echo that he was an utterly top gent. Haven't posted for years but have lurked on and off and he never failed to entertain. Hope he launched all the 'fire and forgets' before he went. bearinthebigbluehouse
A decent, funny man. holly_golightly_plus_one
Just to say I will miss the Rev, but seeing the common decency and dignity displayed by all posers here on this occasion makes me very proud to be a PopBitcher. mrzipski
Interweb-wise it's like if Google disappeared. But millions times worse. RIP Rev. kunani
Awwwwwwwwwwwww. 'Glad I never posted you the Valiums as promised late last week, I'll make good use of them sunshine xxx star_f***er
*Solemnly evacuates Scunthorpe* john_lewis_partnership
A lovely bloke, and one whose ghost will, I'm sure, reappear at odd points in the future. When I'm heading to *Paddington*, when I'm listening to the Nolans, when I'm looking at some Bins, punching my computer monitor.... he'll be there, I'm sure of it. Cheers Rev. x waynedivot
The Baron of PopBitch, RIP. The funniest and most gentlemanly gentleman I've ever encountered on the internet. I'd have loved to have met him in person. *Doffs bins* he_loves_hyphens
That is truly sad news. His witty repartee will be sorely missed here and, no doubt, in countless other places and spaces. x lebaddass
It's all been said already....... Bye Rev x paddy_odoors
Bloody hellfire... I only popped in to cheer myself up a bit and I hear this sad news? I shall raise a couple of glasses tonight to a man I never knew but who regularly brightened up my day. glimmertwin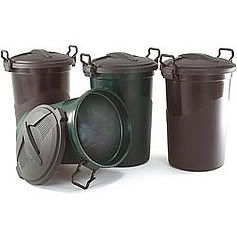 The man had a dramatic touch to the end. It's been 24 hours of contemplation of the guy and his zest for life (corny though it sounds, it was definitely the phrase to describe him). I'll really miss him. deadfred
Never met him, just wanted to pay my respects *doffs cap, lowers head* nuisancevalue
Bugger. As a lurker for four years now I wanted to throw in my best wishes to the Rev GB's friends, family and fellow posters. The Interspaz is a wonderful thing, today we are all PBers. Sir HP, by email
Like so many I never met/spoke to him (looooong time lurker), but I've probably snorted gallons of tea out of my nose thanks to the old mad bastard, I'll miss it. Here's to him, I hope they make him a special headwand halo for when he reaches the pearly gates. K, by email
Feeling really sad for all the people who really knew him.... By email
The Rev was one of the first PBers I met who took me under his wing, looked after me and got me proper drunk. I'm sad today but have many happy memories. Hope you're at peace wherever you are Rev. toneknob
All the best squire, one trip ends, another begins redwest
RIP the Reverend. Ni bheidh a leitheid ann aris. spacebot
I never met him but feel a real sense of loss. You made me laugh mate. scratty
I'm raising a beer to him now. Can't believe he won't be around any more. :( icy_dead_people
His film reviews will be missed in my house. xx for Rev.. vogue
Like so many others, I wish to express my sadness at the Rev's passing, it is quite odd how someone you never met, never knew the real name of can leave you feeling this bereft, purely by the effect of their words. Truly laughter (and a degree of scandal) is the best medicine. I shall raise a glass to you this evening, sir. You will be sorely missed. dr_strangelove
Just a thought... I always find it so sad to think that if someone passes away unexpectedly, they may never have known in what high regard & affection they were held. Equally it's awful to feel that you may never have told that person your true feelings during their lifetime. Just looking up & down the board, I reckon it's safe to think there was never a danger of either of those things happening. gravelly_hills_cop
Days when he wasn't here were disappointing, I suppose we'll have to get used to them. ;-( ceebs
Much missed. I wish I had better words to say. 'This is your padre speaking' 67
One of the true originals of this board. RIP duffer
seconded. :( 0898
He was a true gentleman and an amazingly kind man. He would do anything for his friends. Those of us that were lucky enough to know him won't forget him in a hurry. Give em hell old chap rob_bobbins
He was also a very sensitive and thoughtful chap, behind the humour. deidre
It's been years since I've posted here but I just wanted to say how sad I am. He was a true gentleman salope
What a bloody sickener. thorpingtonsmythe
I just wanted to pop back and say I'm gutted - the Rev was a true gent, funny and interesting, and always interested in others. He told me two of the best, most libellous stories about a certain Conservative Cabinet Minister that may never be printed but will become legend. He also told me he was going to steal Lemmy's corpse and have it stuffed - looks like that plan might have to be reworked. I hadn't seen him in a couple of years and I'm so sad that I won't get the chance to see him again. Bye Rev, all the best. xx fridgemonkey
Never knew you Rev, but thanks for the laughs. RIP. pashkacake
I have had a HUGE crush on the Rev since I started lurking about five years ago. I can't believe he has gone without me getting to unwrap his tinfoil. True scholar and gent and funny too. RIP Goaty. Gutted from Peckham, by email
It's ages since I posted here but the Rev made this place what it once was. RIP feller. billieevans
The man was geniarse personified. I'll miss the guy. albertobalsam
I'm another long time reader who never knew the Rev - but his posts always made it feel like I did. I'll greatly miss your wit, scandal and choice of headware Rev - RIP. T,
As ridiculous as this sounds I shed a tear today for the late, great Reverend H Goatboy, a man I didn't know or had ever met but none the less often left me stitches and brightened up many a day. He will be sorely missed and I'd like to offer my condolences to his both proper family and you lot, who I suppose could be called his extended one. M, by e-mail
Most saddening news. tectergulch
I never knew you, but I always liked you. Hope to see you at the big Fforde Greene in the sky (or ground, or wherever). Thanks for the laughs dude x FNL, by email
Owe him so much. The world seems slightly less bright and colourful and downright silly as usual. popbitch
I only ever knew him "digitally" but he was a top man and never less than life-enhancing. A big loss - the world is a little grimmer without the Padre. davros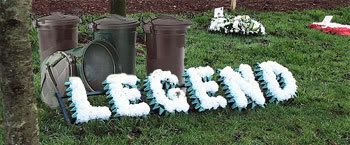 RIP Reverend Goatboy. Legend. Popbitch, 2001-2007